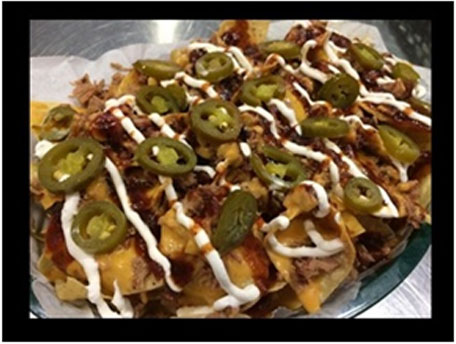 Pictured above are our soon-to-be-famous, Ninja Pulled Pork Nachos. Serving food at any function involves tons of preparation, shopping, cleaning up, and worse-yet, leftovers/waste.
Let the Ninjas do the work for you! Our new PORTABLE carts and Nachos allow us to cater our world class services right into your office party, meeting room, or even living room!
We do all the work so all you do is click the BOOKING button below to book your event now!