The origin of the Ninjas is kind of fuzzy but, Kapow!  Here is what we do know…
LSU students partners developed this concept along with Taco de Paco!  Here is Jared Loftus, one of the original founders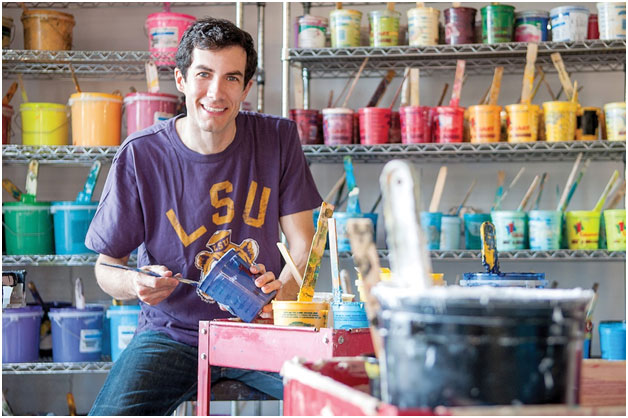 Josh Ford, another original partner, owns Giraphic Prints, who still prints our Ninja Tee Shirts !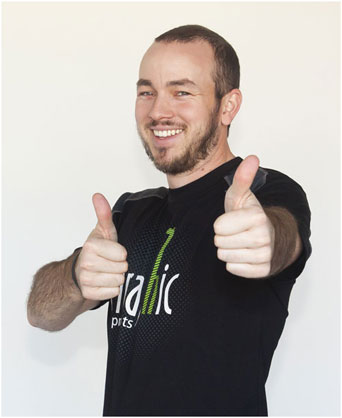 The third Ninja original Founder, is John Snow.  He is very well known as a business consultant in the area and is the face of Baton Rouge's Green Light project per the Business Report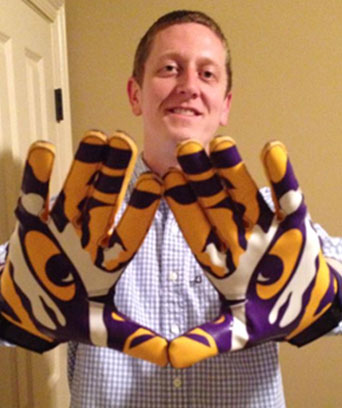 The Business Report credits John and Jared with the founding of both the Ninja Snowballs and the Taco de Paco food trucks.  Josh is mentioned as a partner in the Bite and Booze Videos (YouTube)
The history of Ninjas will remain a bit murky as the founders are not adding much more to the mystery!
We found a picture of the Ninjas before Bessie (BB) (not to be confused with BC)!
Notice the Ninja seen in a black trailer!  No one would say where this trailer ended up!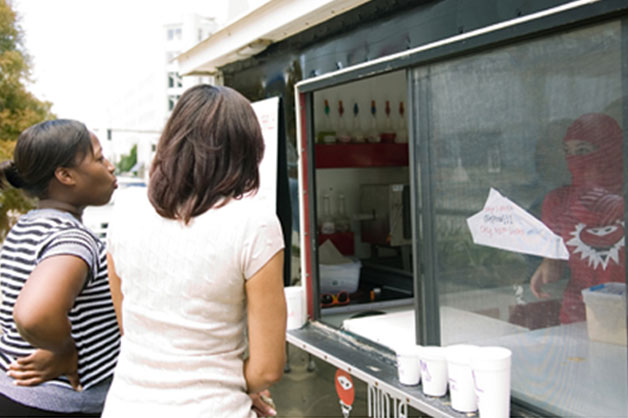 If you look closely, you may see what could be one of the original Ninjas!
Jared Loftus is seen in this next video in one of his many Ninja roles, giving birth to Bessie, our beloved Food Truck
Here is Bessie in May of 2011: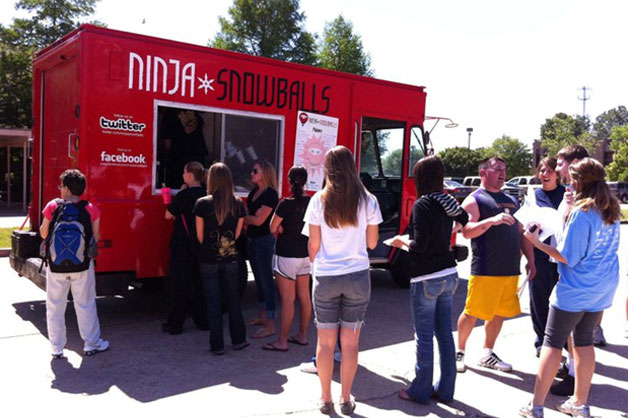 And here she is now: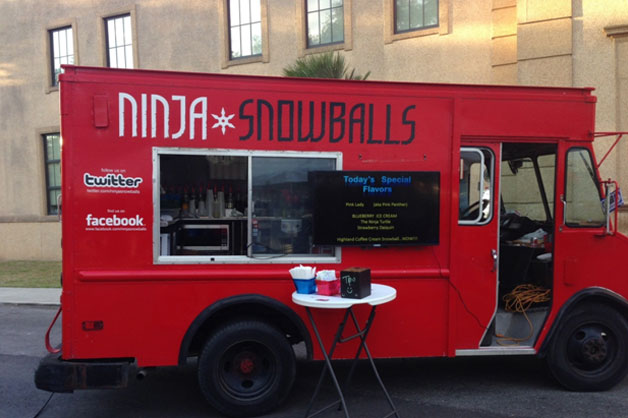 Bessie now has a flat screen TV menu, 600W of stereo sound from our iPhone, and rope lighting to name a few upgrades!
Although the truck does mostly catering, it was also been involved in Food Truck Wroundups, Fundraisers, Music Festivals, and much more!
Our New Orleans' built ice shaver is the best; and, our flavor assortments are from several companies, and include those mixed by our own ninjas! We offer over 50 flavors which includes creams, condensed milk, rainbows, blends, and even coffee and chocolate!
Our service has recently expanded and there is now a second Ninja delivery method! This is called our PORTABLE Ninja set-up. We have completely re-created the inside of the truck, placed it on wheels, and can now deliver ANYTHING from within the truck, to almost ANY place indoor, or out!
We go where others cannot go, with better variety and quality! That means you can have a snowball party inside your private living room, business meeting, movie set, safety meeting, wedding reception, and virtually anywhere else your imagination takes you. Yes, the SAME ice shaver and 50+ flavors (including sugar free and creams) are now available INDOORS!
Our pricing has barely changes in years,this allows you the same low-priced service, usually at less than half the price of retail, when booked by the hour and maximized, for your birthday, meeting or other event!
The Ninjas are committed to charitable events. If your school, church, hospital, or other organization is looking to do a fundraiser, invite the ninjas to your next event! Let our knowledgeable staff customize any event for you!
Finally, here are the latest Ninja owners, Mark & Nataliya Zweig
Notice the picture is in some remote country of the world where Ninjas can roam without concealing their identity and where their language cannot be understood!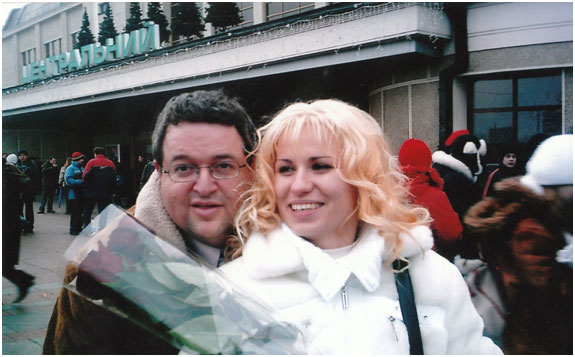 Can you read the sign in the picture. It must be some secret Ninja code?
Baton Rouge, LA 70816
ninja@ninjasnowballs.com
(504) 717-2244
©2105 Ninja Snowballs LLC